See the very popular "Seahawks Waves" Advanced Spa Cover in person!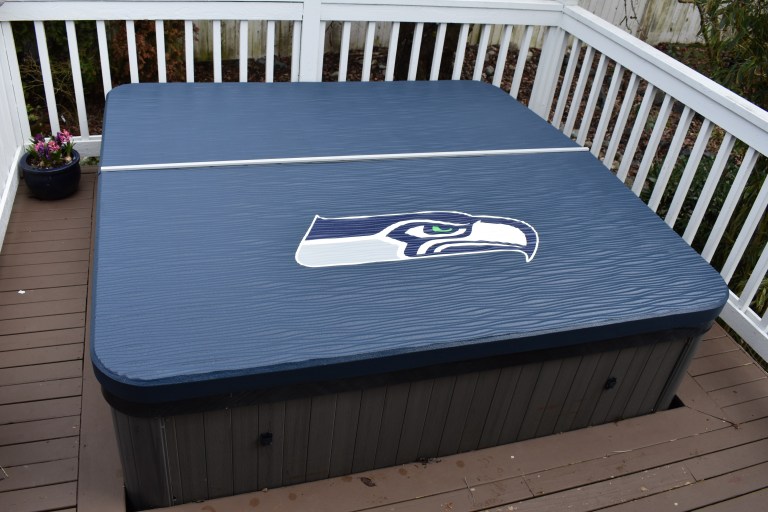 Many Advanced Spa Covers were displayed to touch and see, five covers in all (all Advanced Cover EXCLUSIVES) were on display.
On display and on sale were:
A white cover with the Ripple texture and recessed edge profile
A copper colored cover with the Classic pattern and a Roman Ogee edge detail
The "lucky red" cover with the Fanciful 3-D pattern on the top
A wood-tone colored cover with a wood plank design and round edges
And the Seahawk blue cover with the 3-D Waves pattern and two Seahawk logo's printed directly to the cover. Definitely the local favorite by far!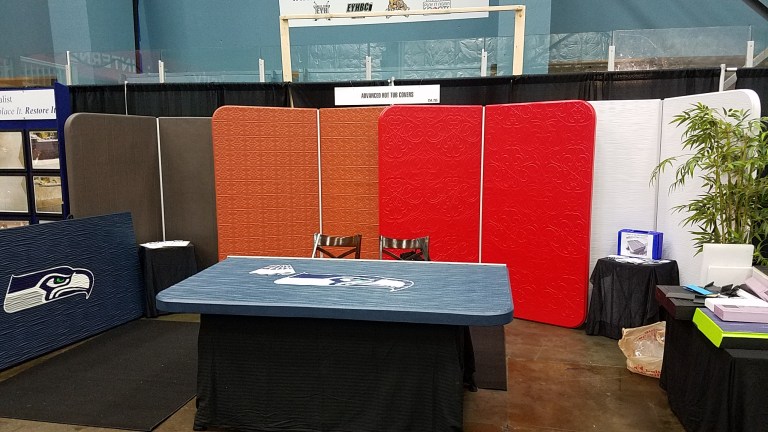 We hope to see you at our next Show! Upcoming dates will be posted soon
Thank you,
The Staff at Advanced Spa Covers